Main Content Starts Here, tab to start navigating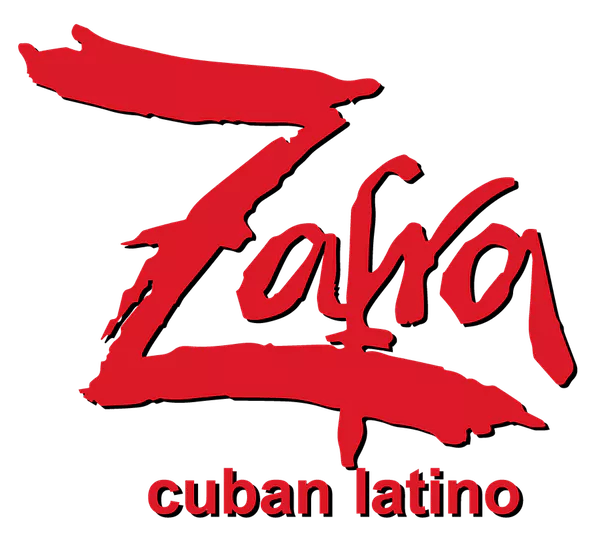 Slide 1 of 2
Slide 2 of 2
Slide 1 of 2
Slide 2 of 2
About
In 2000, Cuban-born business partners and friends chef Maricel E. Presilla and Clara Chaumont decided to open a casual Latin restaurant near their homes in Hudson County. Hoboken, a small town on the shores of the Hudson River with a lively night scene and populated by young professionals who like to eat out, seemed the perfect choice.
Since its opening on a cold January morning in 2000, Zafra has become a popular destination for those looking for delicious Latin food. A combination of vibrant oil paintings by Cuban artist Ismael Espinosa and colorful oilcloth tablecloths carry a dual message: Zafra's food is as serious as great Latin art, but its mood is as casual and welcoming as a popular Latin kitchen. The menu, based on Maricel's trips throughout Latin America is pan-Latin with dishes so authentic and vivid that you feel transported to Latin America when you eat them.
Designed to provide service from morning until late to a diverse clientele that ranges from locals to New Yorkers, Zafra is open seven days a week for breakfast, lunch, and dinner. Zafra also serves brunch from morning 'till mid-afternoon on both Saturdays and Sundays. The restaurant is BYOB and the staff will concoct delicious Latin cocktails and a terrific tropical sangria for your table. But if you want to sample the essence of Latin America's rich beverage tradition, look at the last page of the menu and choose from a broad selection of non-alcoholic drinks: fizzy Cuban chicha and Mexican tepache (fermented drinks made with pineapple peel), nutty almond horchata, deep purple and fruity purple corn chicha from Peru, refreshing Costa Rican sorrel punch, the house's special frozen Ecuadorian limeade and the best spiced hot chocolate around made with complex Venezuelan chocolate.
For such a small place, Zafra has attracted remarkable attention. It was rated Excellent by the New York Times, which is equivalent to a three-star rating in neighboring Manhattan, and has obtained high marks from all New Jersey publications and the Zagat survey. In 2005, the late R.W. Apple wrote a two-page feature article about Zafra and its sister restaurant Cucharamama in the New York Times. It was the greatest compliment Maricel and Clara could had hoped to obtain for their tiny Zafra. In his honor, we have dubbed a sampling-portion combination of fresh Cuban tamal, Cuban beef hash, and rice with black beans, "The Full Apple."
Zafra is a busy little place. It offers take-out food and does catering for small or large parties. Click here to contact us about reservations and catering.
Zafra Paintings by Mary Lou Schempf
Clara and I discovered that one of the pleasures of owning a small neighborhood restaurant is making friends with our customers. From the first day we opened Zafra, we saw that the restaurant had the potential to become a warm and welcoming meeting place. Mothers with their children in tow were stopping by for a midday snack and resident physicians working at Saint Mary Hospital (now called Hoboken University Medical Center) were rushing in for a steamy cup of Cuban café con leche or a sandwich at our bar counter, always taking the time for a quick chat with us or our employees.
Early on we made friends with a young couple—Joe Ruddick, a musician, and Mary Lou Schempf, a painter. Sometimes Joe would bring his musician friends for lunch or dinner after a recording session at his Hoboken studio, and we often saw Mary Lou making drawings of the restaurant on a sketchpad.
We soon discovered that Mary Lou was not only an extraordinarily talented professional painter, but also generous as well, because one day Mary Lou showed up at my house in Weehawken with a surprising gift: three beautiful small oil paintings of Zafra—one in the sunshine, one lit up at night, and one depicting a lively moment inside the restaurant. We cherish these wonderful paintings. They capture Zafra's soul and its many moods. As a result of delivering her three paintings personally, she and her husband fell in love with Weehawken; they eventually sold their building in Hoboken and moved there.
For Joe and Mary Lou, Zafra has always been a home away from home. For us they will always be friends and family.
The memories of those early days will forever live in our hearts and in Mary Lou's paintings.
Private Parties & Catering
Zafra, its sister restaurant Cucharamama, and Ultramarinos offer full-service catering for any event, casual or upscale. We can prepare menus from our current menus or work with you to tailor special menus that fit your needs.
Contact
Send us a message and we'll get back to you as soon as possible. You can also reach us by phone at 201-610-9801. Looking forward to hearing from you.